Campaña: XAUEN 1932
monitoring the water column
Simple
Alternate title

Referencia IEO: 29XA193202250
Date (

Creation

)

1932-11-21
Identifier

urn:SDN:CSR:LOCAL:29XA193202250
Status

Completed
GEMET - INSPIRE themes, version 1.0 (

Theme

)

Oceanographic geographical features
SeaDataNet Ports Gazetteer (

departure_place

)
SeaDataNet Ports Gazetteer (

arrival_place

)
International Standards Organisation countries (

departure_country

)
International Standards Organisation countries (

arrival_country

)
ICES Platform Codes (

platform

)
SeaVoX Platform Categories (

platform_class

)
SeaVoX salt and fresh water body gazetteer (

Place

)

Mediterranean Sea, Western Basin
Ten-degree Marsden Squares (

marsden_square

)
SeaDataNet Parameter Discovery Vocabulary (

parameter

)

Temperature of the water column
Salinity of the water column
Dissolved oxygen parameters in the water column
Use limitation

Not applicable
Access constraints

Restricted
Other constraints
Metadata language

Spanish; Castilian
Character set

utf8

UTF8
Topic category
Begin date

1932-02-25T00:00:00
End date

1932-11-21T00:00:00
Reference system identifier

unknown

 

Alternate title

L10

Date (

Revision

)

2011-03-03

Edition

3

Identifier
Distribution format
OnLine resource
OnLine resource
Hierarchy level

Campaña/Survey

Series
Conformance result
Date (

Publication

)

2010-12-08
Explanation

See the referenced specification
Pass

true
Conformance result
Date (

Publication

)

2010-12-08
Explanation

See the referenced specification
Pass

true
Statement

El Centro de datos aplica controles de calidad estandarizados a todos los datos de los que es responsable. Contacta con el Centro de datos para más información.
gmd:MD_Metadata
File identifier

urn:SDN:CSR:LOCAL:29XA193202250  

XML
Metadata language

Spanish; Castilian
Character set

utf8

UTF8
Hierarchy level

Campaña/Survey

Series
Hierarchy level name

Cruise Summary record
Date stamp

2021-07-22
Metadata standard name

ISO 19115/SeaDataNet profile
Metadata standard version

1.0
Overviews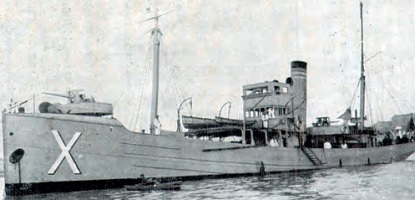 Provided by

urn:SDN:CSR:LOCAL:29XA193202250
  Access to the portal
Read here the full details and access to the data.
Associated resources
Not available